West Dean College incorporating KLC School of Design, has an international reputation for excellence across its three academic schools; Arts, Conservation and Design.
The College's schools provide ideal settings for students looking to acquire and apply the skills needed for successful careers in the arts, conservation and design industries, through programmes that are focused on career outcomes and closely aligned to the latest practising professional requirements.
All our students benefit from studying with a small specialist college including low student staff ratios, passionate tutors and high-quality facilities.  Furthermore, for students studying at degree level and above, there is the assurance of our long-standing partnership with the University of Sussex, who validate our degrees.
Additionally, each year a rich programme of over 1,000 short courses is offered between our two campuses and online, offering students an introduction to a new subject or skill, or forming part of a longer programme that will enable students to tailor their learning to specific ambitions and goals.
West Dean College
The Schools of Arts and Conservation are based at the West Dean campus within the historic West Dean House, which offers students an immersive environment with a forward-thinking approach, strong professional connections and a rich heritage of creativity. Edward James, founder of the College, was a poet and patron of the Surrealist Movement who sponsored emerging artists including Salvador Dalí and René Magritte. The College continues this work by supporting students to realise their creative ambitions and potential.
Our engagement with the heritage sector and the arts and cultural community in the UK and internationally ensures our programmes are informed by the best of current practice. Students have access to exciting live projects, the chance to work on the conservation of internationally significant artefacts, work placements with acclaimed museums or collections, and for our creative practitioners, the chance to exhibit or publish their work.
Courses at West Dean College include Foundation Diplomas, Graduate and Postgraduate Diplomas and Foundation, Bachelors and Masters Degrees, with all programmes having a strong practical as well as academic focus. To support this students have extended access to the workshops and studios seven days a week from 8.30am to 9pm, a benefit which is increasingly rare in higher education.
KLC School of Design
KLC School of Design is based at the Design Centre at Chelsea Harbour in London, with the campus comprising teaching studios and spaces, set within the heart of the professional interior design community.  A leading provider of specialist vocational design education with close industry links, students are offered flexible and innovative ways in which they can launch their careers in interior or garden design.  The current portfolio comprises full time, part time and online programmes including Bachelors Degrees, HE Diplomas, Diplomas and Certificates.
College alumni have gone on to work with some of the world's most acclaimed museums, collections and designers, with many exhibiting their art internationally and becoming top designers in their own right.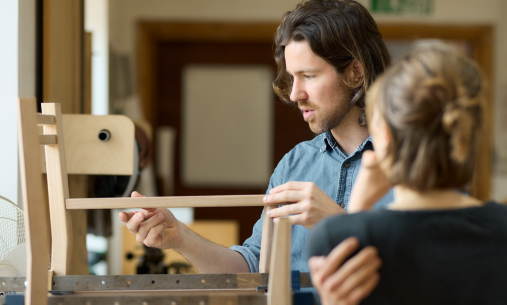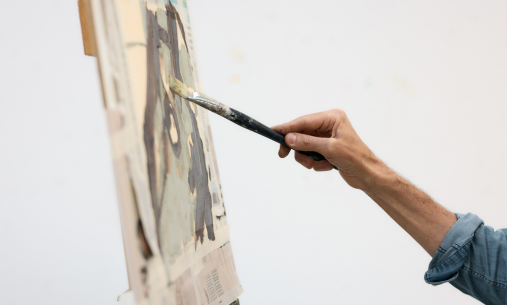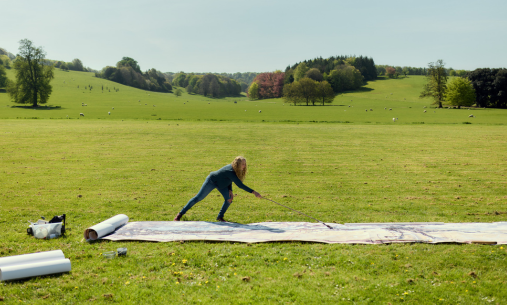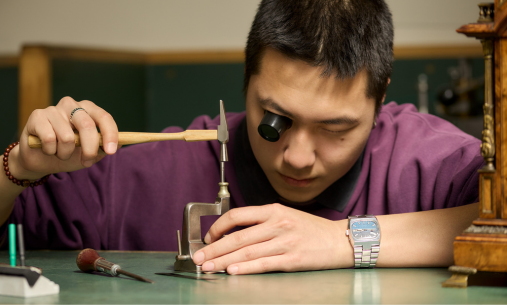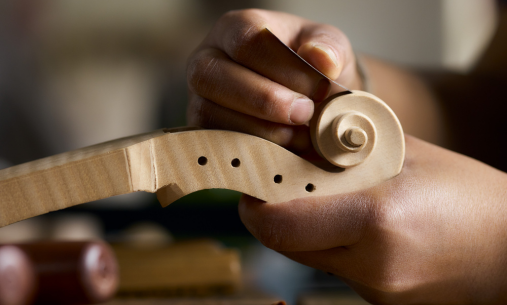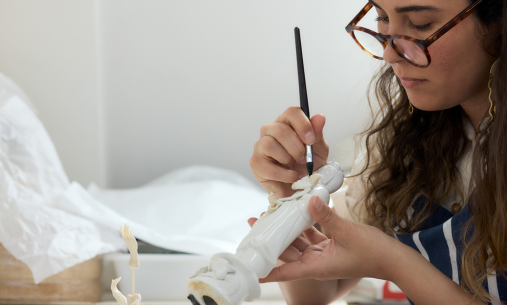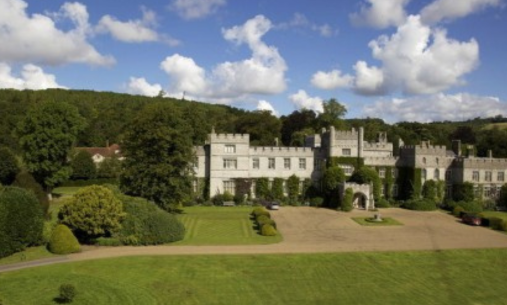 Credits
Images: © Thom Atkinson